---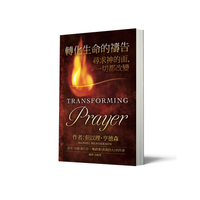 Take your prayer life from ordinary to extraordinary!  
It's no wonder so many people are discouraged with prayer.  Instead of a genuine encounter with God, prayer is little more than a grocery list of requests.  Maybe you, too, seek God's hand rather than His face.  How do you truly connect with God through prayer? 
For almost three decades, renewal leader and pastor Daniel Henderson has helped innumerable Christians transform their prayer life.  Now, in this book, he shows you how to overcome common barriers to praying effectively, awaken your prayer life with simple, biblical patterns of prayer, and enjoy Spirit-led prayer sparked by Scripture passages.  When you experience the profound difference of worship-based prayer, your faith and life will never be the same.